We Serve Because We Care
The Shiloh Volunteer Fire Department is located on Alabama Hwy 75, South of the City of Rainsville, and North of the Town of Fyffe.  The Shiloh Volunteer Fire Department is operated by the Town of Shiloh in Dekalb County Alabama and made up of only volunteer fire members. The Shiloh Volunteer Fire Department provides fire and rescue services for a population of approximately 300.  The department also provides automatic aid to the City of Rainsville and the Town of Fyffe, along with providing mutual aid upon request to the Town of Powell and to Peeks Corner Community. In addition, the department is part of the big fire big water team upon request to provide its pumper tanker to anywhere inside or surrounding Dekalb County.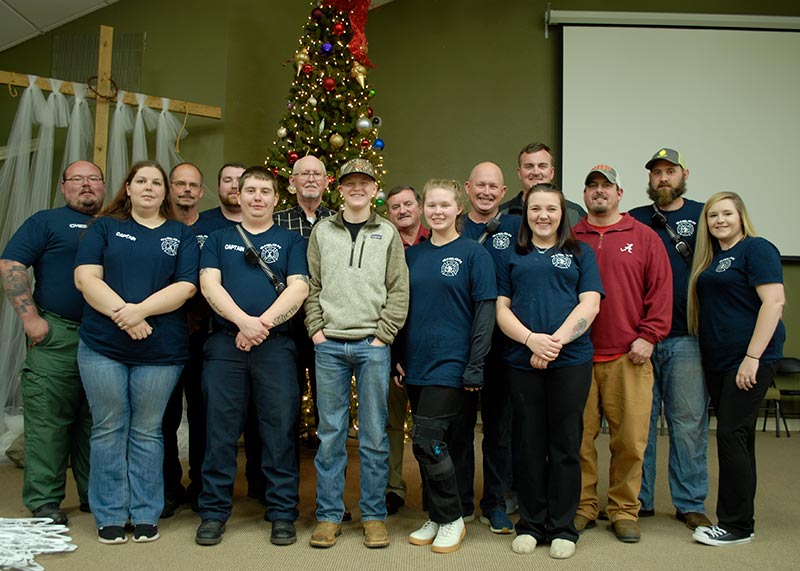 The personnel makeup of the department is as follows:
Chief
Incident Command Team

Operations Section Leader
Logistics Section Leader
Training Section Leader
Planning/Finance/Rehab Leader

Volunteer Fire Members
Fire Department Explorers

This program is to allow young men or women, from 6th grade thru age 20 to be engaged in a hands-on program to learn more about the career of firefighting.
Shiloh Volunteer Fire Department responds to calls 24/7/365 with as many volunteers whom are available, along with any other agency that is requested to assist due to the severity of the call at hand.
If you are interested in joining the Shiloh Volunteer Fire Department, please see our recruitment page for more information.
Mission
The mission of the Shiloh Volunteer Fire Department is to save lives and protect property through emergency medical response, fire and rescue response, and fire prevention.  We respond immediately when any person in our community or surrounding agencies need help with professional, effective, and compassionate service.
Motto
"We Serve Because We Care"
Core Values
Core Values are essential and enduring tenets, a set of general guiding principles, not to be compromised for short-term expediency. In order to accomplish its mission with the highest degree of professionalism, integrity, efficiency, and service to the community and surrounding agencies, the Shiloh Volunteer Fire Department has identified the following core values:
Professionalism: We are committed to consistently demonstrate a high standard of excellence in all aspects of conduct and performance.

Integrity: Community partnerships based on trust, respect, and accountability through service.

Dedication: Serve our community, surrounding agencies, and the department to the best of our abilities.

Leadership: Providing guidance and support throughout community and the department.

Teamwork: A group of individuals striving to reach common goals, through excellence of services and training.

Innovation: The department as a team strives to advance our profession with the new methods and technology.

Courage: We will overcome fear through fortitude and accept risk to protect others.

Tradition: Preserving and carrying forward the legacy of those who served before us.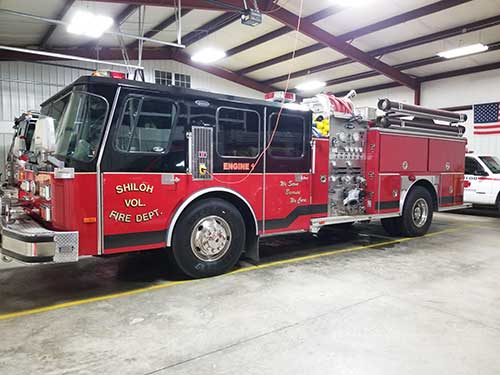 1989 E One Pumper with a 1500 GPM (Gallon Per Minute Pump) 750-gallon water tank
1973 E One Pumper with a 1500 GPM (Gallon Per Minute Pump) 1500-gallon water tank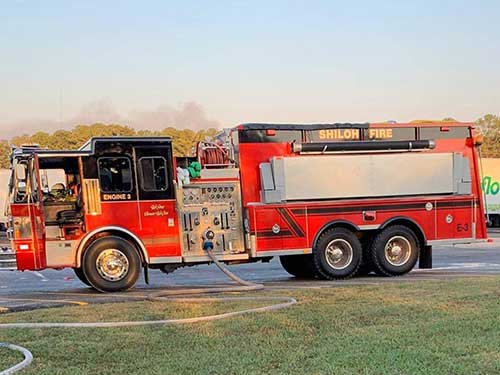 1985 FMC Spartan with a 1500 GPM (Gallon Per Minute Pump) 280-gallon water tank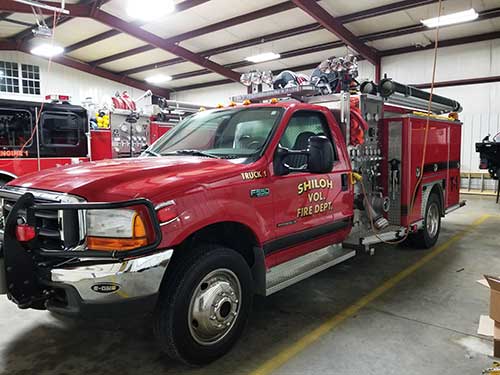 2000 E One Mini Pumper with a 1000 GPM (Gallon Per Minute Pump) 450- gallon water tank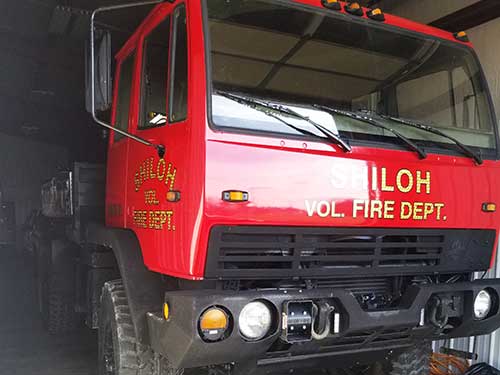 1997 Stewart Stevenson Brush Truck with a 250 GPM (Gallon Per Minute Pump) 250-gallon water tank
1999 Chevrolet Tahoe used for the purpose of rehab, command, and haul additional personnel and PPE to a scene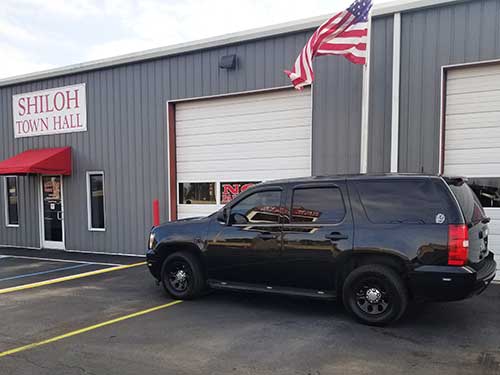 2012 Chevrolet Tahoe used as the primary incident command vehicle and primary first on scene for scene size up purposes, if staffing allows and the driver doesn't have to respond in pumper, mini pumper, or brush truck.
Incident Management Team
Members
Russell Justice – Chief
Dusty Walker – Operations
Terry Tanner – Logistics
Sam Young – Training
Amanda Justice – Finance / Rehab
Levi Bates – Firefighter
Scott Boyd – Firefighter
Seth Cagle – Firefighter
Johnathan Payne – Firefighter
Adam Phillips – Firefighter
Caitlin Phillips – Explorer
Rodney Phillips – Chaplin / Firefighter
Tia Tucker – Rehab
Emily Watson – Rehab
Will Watson – Firefighter
Hope Young – Rehab